Round Tables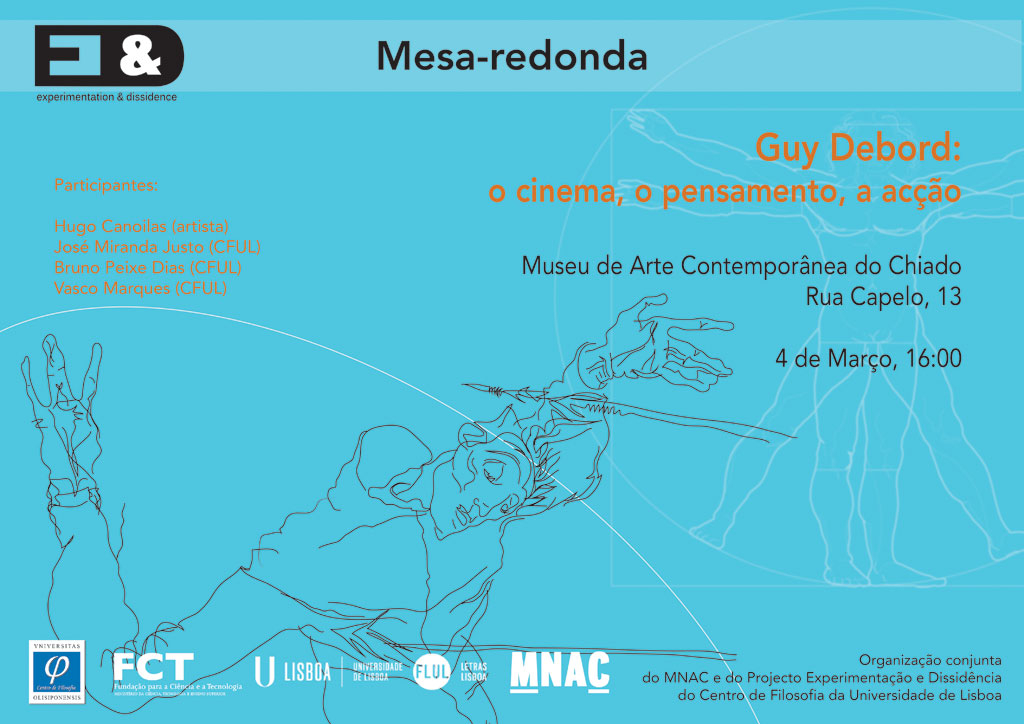 MNAC – Museu Nacional
de Arte Contemporânea do Chiado
4th of March 2017 – 4 p.m.
Guy Debord: his cinema, thought and action
Hugo Canoilas' exhibition Under the Volcano, at the MNAC, is only the departure point
for the joint reflection of the artist and three researchers of the Centre of Philosophy of the University of Lisbon (José Miranda Justo, Bruno Peixe Dias and Vasco Marques), in a round table on Debord's cinema, thought and action.
Debord's cinema (on display by the end of February in Lisbon, at the Portuguese Cinemateca, in collaboration with MNAC) has a deep connection with the dissident thought of the author of Society of the Spectacle, and at the same time with his active intervention, namely through the Situationist International. This dissidence regarding the dominant movements of institutionalized thinking, as well as the idea of a «creation of situations» able to provide multiple answers in the plane of action and reflection, render Debord a particularly meaningful author within the contemporary debate on the criticism of societal functioning and the concepts associated to it.